National Restoration Technologies offers a wide variety of services.
Fire and Smoke Restoration Services
Water Damage Cleaning and Repair
Flood Damage Cleaning and Repair
Content Cleaning
Water Extraction
Debris Removal
Dehumidification
Deodorization
Damage Control Through Mitigation
Emergency Securing of Property
Structure Restoration
Contents Restoration
Upon the emergency services being secured, the NRT team will develop a recovery plan suited for either the business or home owner. National Restoration Technologies will lighten your work load and lift the burden of developing a recovery plan from your shoulders by:
Swiftly analyzing the problem
Giving a professional assessment of the damage
Determining the services needed for complete restoration
Keeping you informed
Getting the job done, and done right
Following up to assure complete customer satisfaction
Commercial and Residential Construction Services
National Restoration Technologies will prepare a recovery plan designed specifically for your loss. NRT offers a turnkey solution to both your restoration and construction needs.
The NRT staff of contents restoration experts has been assembled with the finest of industry personnel. Our estimators will provide an on site inspection and appraisal of the damage to determine what can be restored and salvaged, cost effectively. NRT is equipped for either on-location cleaning or off site restoration. If off site restoration is required, your restorable contents will be inventoried, placed in boxes for transport and storage at our cleaning facility. We will not begin cleaning until authorized by you, the client. NRT has equipped our facility with state-of-the-art products and cleaning technology, providing the most advanced restoration quality to our clients. The NRT facility is fully computerized and equipped to handle any contents restoration assignment.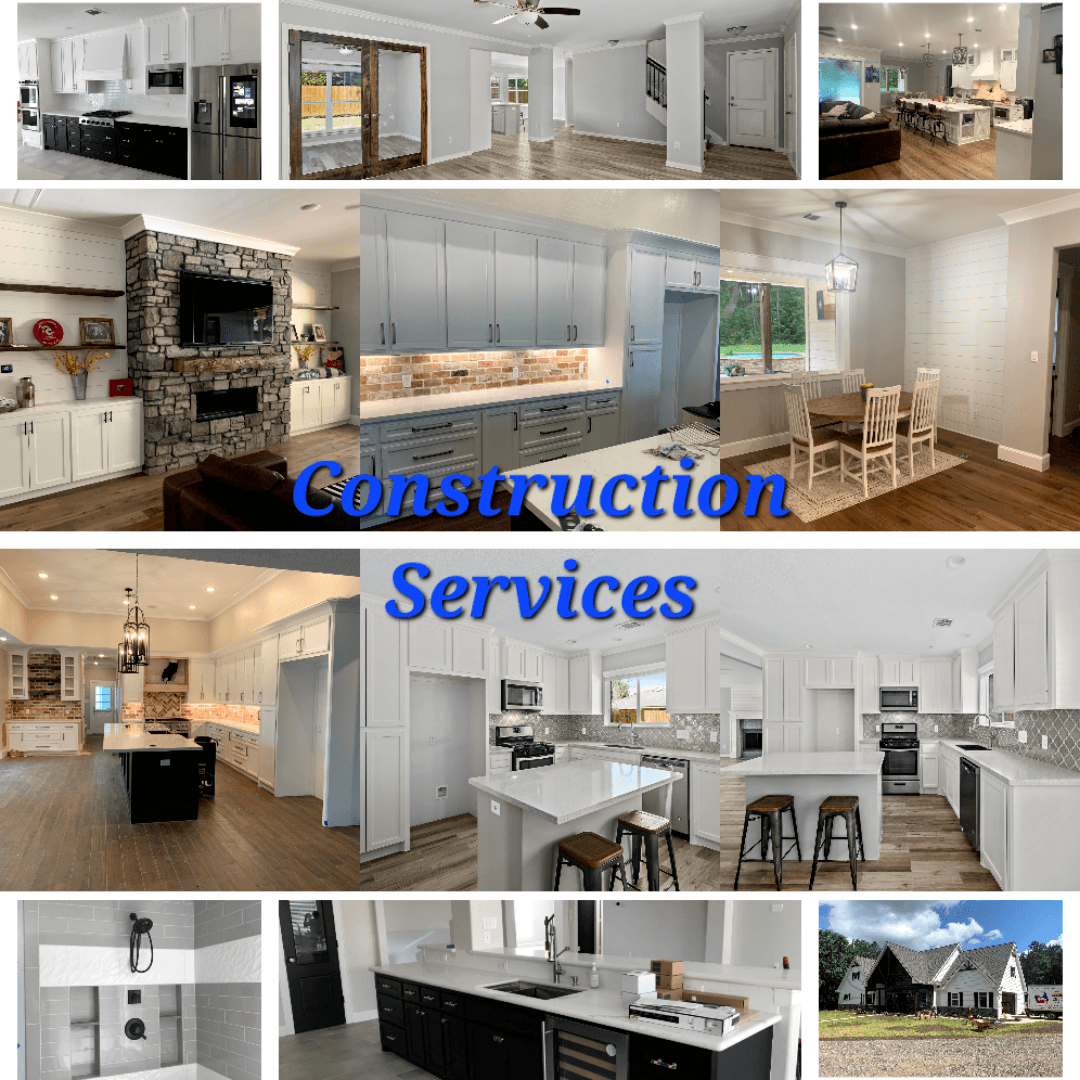 The NRT building division takes great pride in providing reconstruction expertise, ranging from residential to complex commercial losses. The selection of a qualified contractor remains critical. Finding a contractor who claims he can complete the work has never been difficult, however few have the experience, financial stability and technical expertise to deliver the client a professional and timely product. The NRT staff is made up of experienced construction estimators, supervisors and support staff. We will design a recovery and rebuild program specifically designed to our client's needs.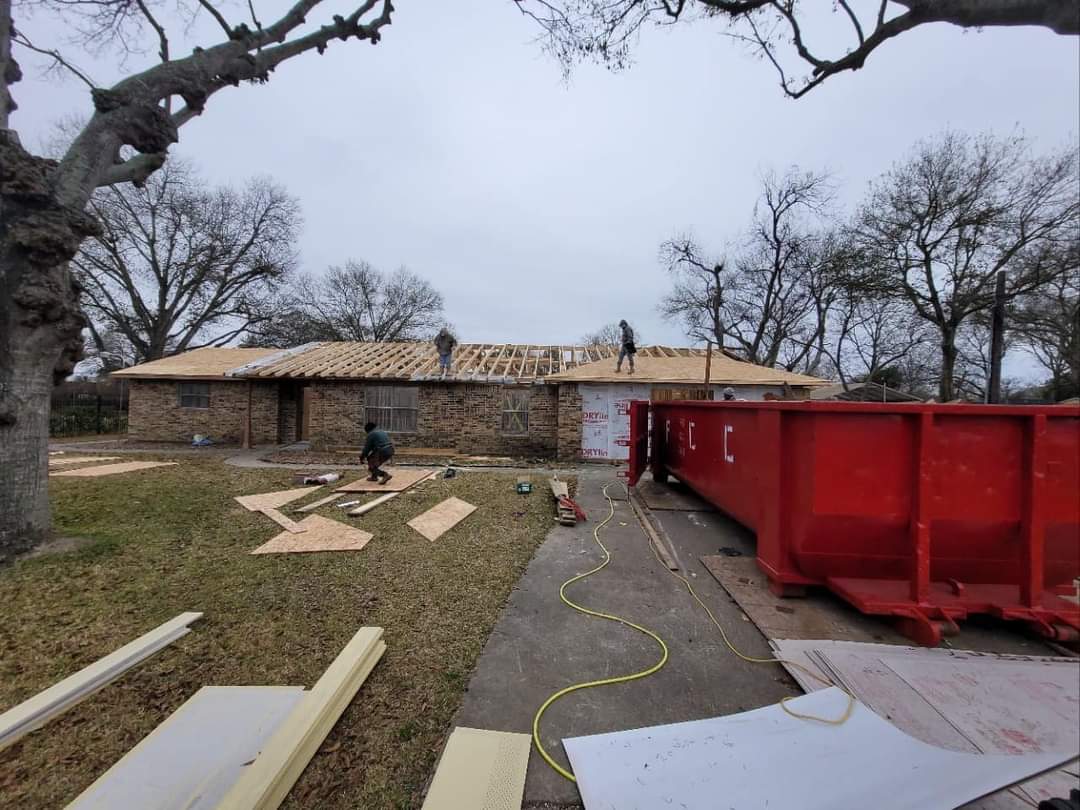 If the conditions of the loss are not favorable for cleaning content items on-site; NRT's staff of competent pack-out specialists will move the affected content items to its facility to prevent any further damages. NRT will safely inventory, package, and protect the content items in order to ensure that they are safe and secure during the transportation process. Once the salvageable content items are at NRT's facility they are cleaned, deodorized, and safely stored until they are packed-back into the home once the reconstruction has been completed.
This service ensures that the loss incurred by the insured is absolutely minimized, while offering peace of mind throughout the entire process. NRT's restoration specialists will work diligently to safeguard the insured's personal and sentimental contents, while also enabling the return of the content items to pre-loss condition.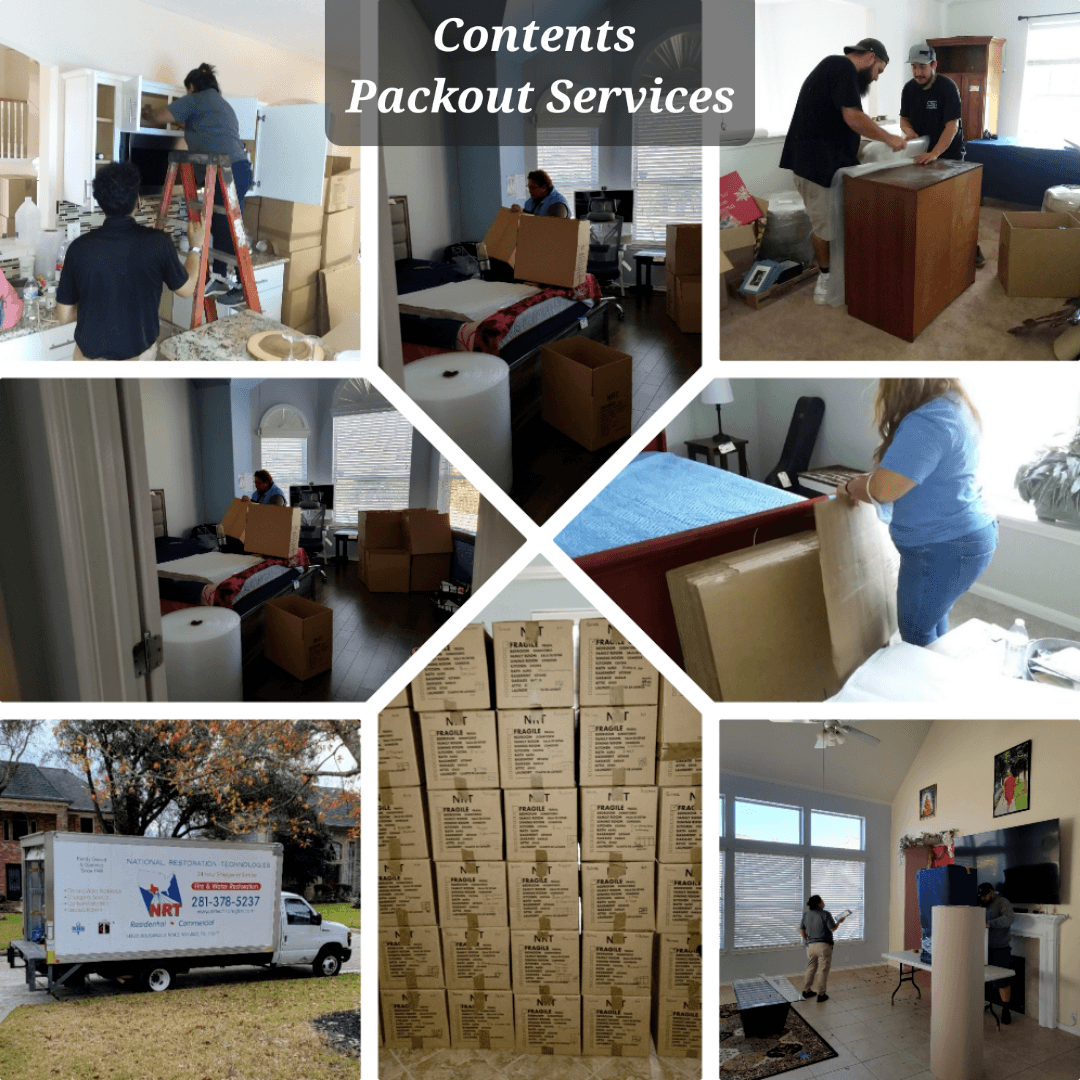 To receive a no-charge consultation, feel free to call NRT at (281) 378-5237,
email us, or fill out and submit the form.